Rotating Anti-climb Security System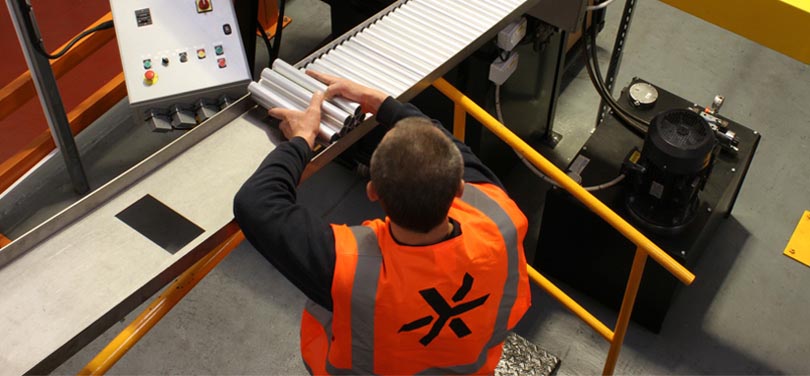 Make your premises safe & secure using anti-climb spike fencing
Whether deterrent or security, TruGuard works to prevent any unauthorised access to property or premises susceptible to trespass, theft or vandalism.
TruGuard rotating anti climb systems offer long lasting, maintenance free performance and peace of mind helping industry professionals and property owners make the right security decisions. Manufactured in the UK and with our in-house sales team available to answer any questions you may have, why go anywhere else for your perimeter security?

Works well with all security fencing
Our anti climb guards are built to work well with all perimeter security; walls, gates, palisade fencing and even lightweight mesh fencing. TruGuard delivers anti climb perimeter security with an unrivalled easy and fast installation; ideal for any property or premises susceptible to trespass, theft or vandalism.
See TruGuard in use.

Available in two variants
Serving the needs of the perimeter security market, we can offer quick despatch of TruGuard in the standard bright mill, corrosion resistant alloy and a powder coated colour range available to order in any RAL reference to suit the clients and project.

Small change. Big impact.
Understanding our customers requirements, we designed a super quick and easy installation solution. We engineered the connector, enabling easy installation which works to ensure an equal contact and secure interlock at every joint, saving you valuable time on site. See just how easy and secure Truguard is.
Tried and Trusted.
Success stories powered by
Tru

Guard
The quality of product, service, and technical knowledge ensured we met our clients specific requirements while adhering to strict delivery dates. Our Account Manager has offered guidance throughout, ensuring the interface between our Lochrin Combi™ Palisade and TruGuard Anti Climb resulted in an enhanced security solution for our client. LOCHRIN BAIN

Boundary Services Ltd has installed the TruGuard Anti climb system to a number of client sites now. This system offers a substantial protective barrier on top of or along any boundary fence, building or wall and each of one our clients has been extremely happy and reported that breaches along the boundary protected with TruGuard have now stopped. BOUNDARY SERVICES

We were tasked to secure a vulnerable building in a compressed timescale. Our account manager answered all our questions and expedited the whole process to get the product on site within the same week. The TruGuard system was the perfect solution for our customer and being maintenance free will remain clearly visible as a deterrent for years to come. SAFESITE FENCING